Application + Entrance Exam (OMR BASED) + Results Online
Entrance Exam Process Involves Some Basic Steps

Submission of Application Form Online With Payment Through Website
Admit Card Generation After Form Submission Date Is Over Entrance Exam Is Near
Conducting Entrance Examination Offline(Secure Method Of Examination) Based On OMR
Announcement of Results Online On Website, Generating Cutoff Merit List Of Counselling
Every Year, Students In Thousands Stand In Queues For Collecting Admission / Application Forms And Then Again For Submitting The Admission / Application Forms. This Leads To Problems In - Managing The Applications, Handle Queries, & Distribution Of Forms, Collection Of Forms And Then Short-listing The Candidates Resulting In Annoyed Parents And Students Alike. In Addition To This, The Admission Process Is Not Transparent, Leading To Possibility For Widespread Malpractice.
हर साल, हजारों छात्र प्रवेश / आवेदन पत्र जमा करने के लिए कतारों में खड़े होते हैं और फिर प्रवेश / आवेदन पत्र जमा करने के लिए फिर से। इससे समस्याओं का सामना करना पड़ता है - अनुप्रयोगों का प्रबंधन, प्रश्नों को संभालना, और प्रपत्रों का वितरण, प्रपत्रों का संग्रह और फिर अभ्यर्थियों को परेशान करना, जिससे अभिभावक और छात्र नाराज होते हैं। इसके अतिरिक्त, प्रवेश प्रक्रिया पारदर्शी नहीं है, जिसके कारण व्यापक कदाचार की संभावना है।

The Goal Of 'online Admission System' Is To Computerize The Admission Management System Structure, Its Related Operation, And Functionality To Rectify These Weaknesses. Also, The Purpose Is To Provide Support To The Administration And Admission Seeking Candidates By Providing A Faster, Transparent, And Easy Way Of Maintaining Records And Utilize Them For Reference And Further Proceedings.
'ऑनलाइन एडमिशन एप्लीकेशन सिस्टम' का लक्ष्य इन कमजोरियों को दूर करने के लिए प्रवेश प्रबंधन प्रणाली संरचना, इसके संबंधित संचालन और कार्यक्षमता को कम्प्यूटरीकृत करना है। इसके अलावा, उद्देश्य प्रशासन और प्रवेश के लिए उम्मीदवारों को रिकॉर्ड बनाए रखने के लिए तेज़, पारदर्शी और आसान तरीका प्रदान करके और उन्हें संदर्भ और आगे की कार्यवाही के लिए उपयोग करने के लिए सहायता प्रदान करना है।
Online Application Or Entrance Exam System
Process Involves 6 Basic Steps
---
1.Submission of Online Application
Candidates Should Have A Valid Personal E-mail Id And Mobile Number. It Should Be Kept Active During The Entire Recruitment Process. Registration Number, Password, And All Other Important Communication Will Be Sent On The Same Registered E-mail Id. Candidates In Their Own Interest Are Advised To Apply & Submit Application Promptly And Not To Wait Till The Last Date/time For Applying Online.
2.Admit Card Generation
Generate Admit Crad /Hall Tickets For Applicant's If Application Status Is Not Rejected And Examination Has Been Scheduled.
3.Alloting Exam Centre
Allot Exam Centres For Applicant's. Centre Could Be School, Institution, Private Language School Or University Faculty That Prepares And Enters Students For Entrance Exams Through An Authorised Exam Centre.
4.Conducting Entrance Exam OMR BASED
All The Government / State Government Departments, Armed And Paramilitary Forces, Public Sector Undertakings, Multinational Companies, Campus Recruitments, Bank Exams, Ssc Exams Are Being Conducted On Omr Sheets As It Is The Best Way To Handle The Exams Of Number Of Lacks Of Candidates In A Smooth Way. Fastest Processing and Result Preparation
5.Announcement of Results Online
Entrance Exam Result Will Be Declared Through Online Mode i.n Website Or By Link. Results will Also Have Ranks & Marks
6.Merit List Generation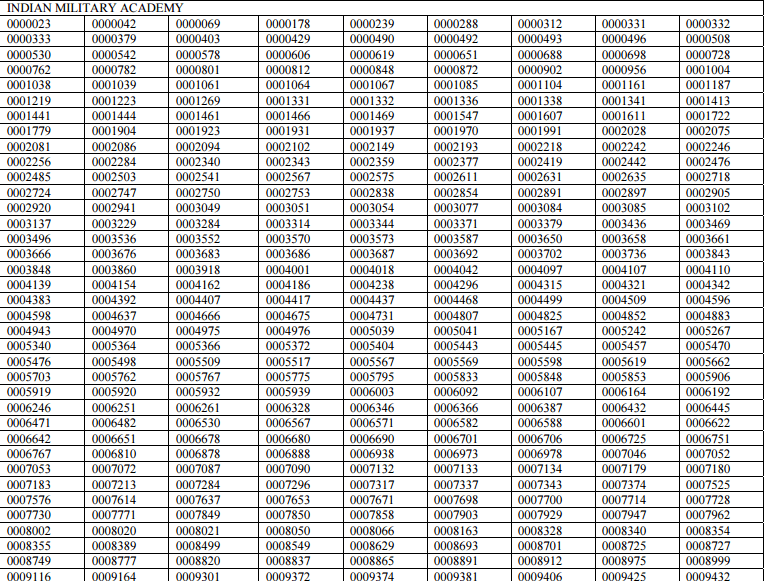 Generation Of Merit List Based On Entrance Exam Rank. Counselling Shall Be Based On No Of Available Seats In SCHOOL/COLLEGE/UNIVERSITY
Popular Ways Of Online Application
ONLINE APPLICATION + ONLINE PAYMENT THROUGH PAYMENT GATEWAY
---
+
Overview of Online Application System Modules
System Components
Website: A website similar to your sample dedicated to Recruitments, containing Job Advertisement, Notifications, Category wise Vacancies, Eligibility Criteria, Important Dates, Guidelines for Application Form filling & Fee Payment.
Online Application Software: A fully managed and independently hosted web application backed by a secured database shall be linked to the website.
SMS System: Integrated web based SMS system for alerts at different steps
Website Integration and Branding
A web based online application system, independently hosted on a secure data server backed by a secured SQL database shall be linked to the website.
You can add a link to your website and easily connect this Online Software to your website.
If you want to register candidates from your website, then add the software's "Registration Interface" to your website.
The Online Application System will be accessible from the client's website homepage. However, it shall not use the resources of the website.
Application form is accessed through an anonymous link from an IP and appears to be a part of your website. It is again provided as a simple HTML code that can be added to your webpage by your own web developer.
Institutes Name and logo is visible all over the Software, no identity of Result Hosting is disclosed.
Accessibility
One super-administrator account will be provided to Client.
Any number of administrative or end users can be created with specific/limited access rights allocated by the super-administrator.
Any user shall be able to access or perform tasks limited to his privileges.
Multiple branches Courses/Posts and Centres can be created in the software. In case of multi-district examinations. The system shall maintain discreet accounts for all individual districts/ zones.
#OMR Application forms can also be uploaded into the system.
Candidates who have submitted hard copy application can be registered by Admin.
The administrative user in each branch will be able to have a quick view on the current statistics in a category wise, status wise chart of Applications.
Hosting, Maintenance & Backup (In Case of Lease Option)
The Online Registration software shall be provided with additional bandwidth resources, database and webspace on Class A server on Tier IV secure datacenter.
Time to time updations and technical maintenance and daily data backup shall be taken care by Result Hosting.
Client shall receive weekly copies of backup. Also the client's administrator shall be able to download the hosted data at any time in excel.