about us
RESULT HOSTING - A CERTIFIED STARTUP BY MSME, GOVT. OF INDIA
This is What We Do


We Take Your Prepared Result Offline Data & Make It Avaliable Online



जो हम करते हैं  स्कूल द्वारा रिजल्ट का ऑफलाइन तैयार डाटा लेते है और रिजल्ट्स ऑनलाइन दिखाते हैं! 

SRMS Student Result Management System is best Online Software for Primary School, CBSE Schools, ICSE Schools, UP Board Schools, Colleges, Degree College, Engineering Colleges, management Colleges, medical Colleges, best Online Software for college in india. SRMS is complete School / College Management Online Software for all type of educational institutes (Colleges, CBSE School / ICSE School/ UP Board School/ Any Other Board). The Online Software is designed and developed keeping in view the requirement and comfort of School Management body as well as operators and users of this Online Software. The Online Software is well equipped with security and data validating features.
---
Result (Mark sheet) / Examination Management
This Module Provides The Facility To Minimize The Laborious And Time Consuming Work Of Marks Entry And Generation Of Marks Sheet. With The Help Of This Module Information Related Marks Of An Examination for A Particular Student, Class, Section Can Be Retrieved On The Click Of A Button. New Records Can Be Added And Old Records Can Be Edited Quickly.
This System Generates Various Kinds Of Reports Like
1. Printing Of The Mark Sheet.
2. Teacher Assign For Adding Result
3. Teacher Activation & Deactivation
4. Alert To Principal On Result Delete
5. Alert To Principal On Result Edit
6. Alert To Principal On Result Upload
7. Report Of Student Performance According Subject
8. Marks List According To Class, Section, And Examination Type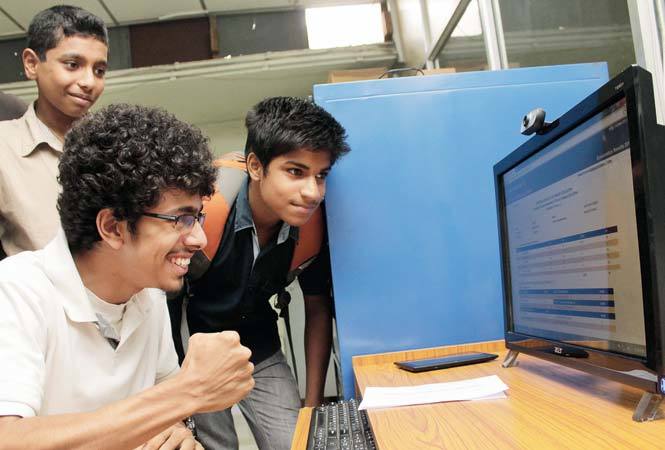 Teachers & Students Checking Exam Results Online Via www.resulthosting.in
System Info | Design | User Interface | Web Browser / Code Compatibility:
SYSTEM INFO:

Written In → Curl, PHP (7.0), Mysqli, Ajax, Javascript, HTML And CSS

WEB BROWSER SUPPORT:

Compatiable With → Mozilla, Google Chrome, IE8,OPERA
---